ADRIAN HAMFEST
---
Hope to see you Sunday, September 15, 2024!
Lenawee County Airport
(Free admission for fly-ins)
Click here for map.
GPS Address: 2651 W Cadmus Rd, Adrian, MI 49221
Print your 2023 Hamfest Flyer here.
Hamfest Hours:
Sunday,8:00 am - 1:00pm or ?
Set-up starts at 6:30am Sunday morning
Contact Information
Mark Hinkleman, NU8Z
cqnu8z@comcast.net (517) 423-5906
Prices:
$10.00 per (1) Table
$3.00 per (1) Trunk Space
$5.00 per Ticket
VENDORS
There will be no half tables or half spaces offered. You must purchase a whole 8ft. space. Each vendor MUST purchase one ticket per person regardless of how many tables or trunk spaces purchased. Limited wall space and electricity is available for inside space. Get a printable form to reserve your table(s). Get your Adrian Hamfest 2023 Flyer .
VE Exams
Walk-in VE Licensing Exams, starting 9:30 A.M.
Registration at 9:00 A.M.
Bring Photo ID, $15.00, FCC FRN and Photo copy of existing license if upgrading.
Check Adrian Exams page for full details.
Questions? Contact Denny WE8Z dbboy@frontier.com
We have food!!!
Chef Ken, KC8QNI, getting the coffee going.
Be sure to bring your appetite. Our chefs have prepared a delicious menu including:
Donuts, Sloppy Joes, Hot Dogs, Chili Dogs, Chili Cheese Dogs, Chips, Coffee & Pop
Check out our kitchen in the Main Building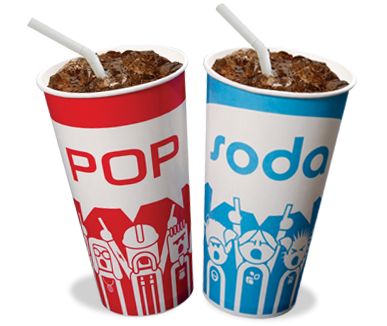 The 2024 Hamfest will be held on September 15, 2024
The 2025 Hamfest will be held on September 21, 2025
The 2026 Hamfest will be held on September 20, 2026
The 2027 Hamfest will be held on September 19, 2027

Local & ARRL Hamfests
Check Hamfests and Conventions Calendar - ARRL for more information.
HAMFEST/CONVENTION

03/11/2023 -

Michigan Crossroads Hamfest & Radio Swap

Location: Kalamazoo, MI
Type: ARRL Hamfest
Sponsor: SMARS - Southern Michigan Amateur Radio Society


HAMFEST/CONVENTION

03/19/2023 -

Toledo Mobile Radio Association Hamfest and Computer Fair

Location: Perrysburg, OH
Type: ARRL Hamfest
Sponsor: Toledo Mobile Radio Association


HAMFEST/CONVENTION

03/26/2023 -

CANCELED - U.S.E.C.A. Hamfest Swap & Shop 2023

Location: Troy, MI
Type: ARRL Hamfest
Sponsor: none

HAMFEST/CONVENTION

04/01/2023 -

AC8RC April Fools Day Mini-Swap

Location: Burnips, MI
Type: ARRL Hamfest
Sponsor: Allegan County Amateur Radio Club


HAMFEST/CONVENTION

04/22/2023 -

St. Joseph County Michigan Amateur Radio Club

Location: Centreville, MI
Type: ARRL Hamfest
Sponsor: St Joseph County Michigan Amateur Radio Club

HAMFEST/CONVENTION

05/07/2023 -

Lucas County Amateur Radio Emergency Service Trunk Sale and Swap Meet

Location: Toledo, OH
Type: ARRL Hamfest
Sponsor: Lucas County Amateur Radio Emergency Service


HAMFEST/CONVENTION

06/03/2023 -

FCARC Summer Hamfest

Location: Wauseon, OH
Type: ARRL Hamfest
Sponsor: Fulton County Amateur Radio Club


HAMFEST/CONVENTION

06/03/2023 -

IRA Hudsonville Hamfest

Location: Hudsonville, MI
Type: ARRL Hamfest
Sponsor: Independent Repeater Association